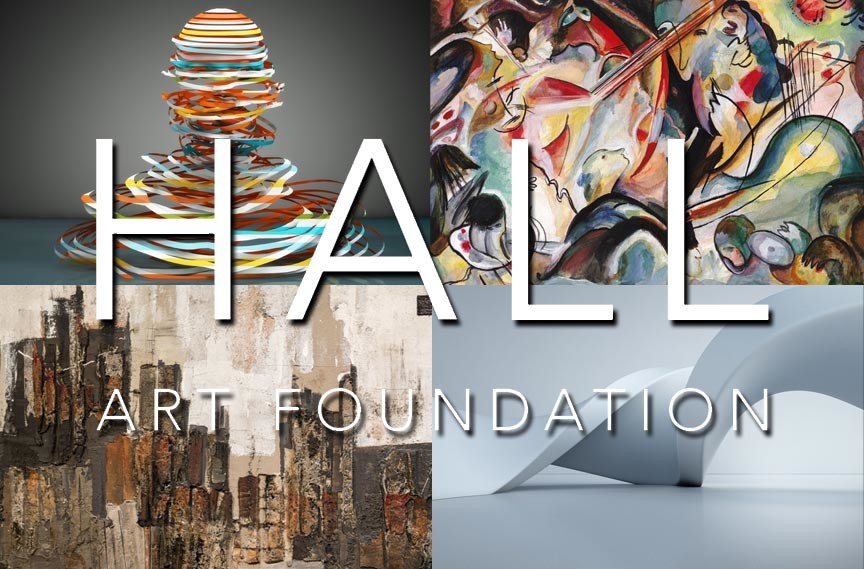 The Hall Art Foundation operates two internationally known museums of postwar and contemporary art. The first is located in an ancient fortified castle in Germany. The second? It's just 30 minutes away from our Woodstock VT bed and breakfast, on a former dairy farm in Reading Vermont.
The Hall Art Foundation (HAF) exhibits art from the collection of Andrew and Christine Hall. The foundation was established in 2007 for this very purpose, with a museum in the historic Schloss Durneberg castle in Hannover, Germany. The Foundation has partnerships with the
Ashmolean Museum in Oxford, England and Mass MoCA in North Adams, MA.
More exciting, however, was the 2012 opening of another HAF gallery right here in Vermont. And just a short drive away from Woodstock!
From Dairy Farm to Museum
While the European HAF museum is situated in a castle whose history stretches back nearly 1,000 years, the American location is more humble – but no less beautiful.
Vermont's HAF was converted from a former Vermont dairy farm.
The property includes a stone farmhouse, dairy barn, horse barn, and tractor barn surrounded by pastures, fields and woods. A tributary of the Black River flows through the property, adding a lovely waterfall into the mix. A nineteenth century clapboard home across the road from the farm serves as the museum visitor's center.
The museum presents rotating art exhibitions seasonally, from early May through the end of November.
Current HAF Exhibitions (scheduled through December, 2019) include:
Malcolm Morley British/American Painter.
Richard Artschwager – American painter, illustrator, and sculptor.
Made In Vermont – new and recently completed work by Vermont artists. Works include paintings, works on paper, and sculpture by Arista Alanis, Steve Budington, Clark Derbes, Jason Galligan-Baldwin, and Sarah Letteney.
Visiting the Hall Art Foundation
544 VT Route 106, Reading, VT 05062
Vermont's Hall Art Foundation galleries are free and open to the public on the first Friday of each month.
Outside of this, visits are available by appointment only, Saturdays and Sundays, 11am to 2pm. These reserved visits include a guided tour of the campus and cost $10 per person.
Learn more at the HAF website. You can also follow the foundation on Facebook and Instagram.
Woodstock Lodging
The Reading Hall Art Foundation campus isn't the only historic Vermont farmhouse you should take notice of.
Deer Brook Inn's stylishly refurbished 1820's farmhouse offers the kind of distinctive yet casual Vermont lodging you've been looking for. Our luxurious guestrooms and suites include en suite bathrooms, in-room heating/air conditioning, high-speed WiFi, and much more. Plus our convenient location puts you within mere moments of the best of the Woodstock VT area: Quechee Gorge, Lebanon Opera House, Billings Farm, Simon Pearce, covered bridges, and much more.
Book your stay at Deer Brook Inn today!