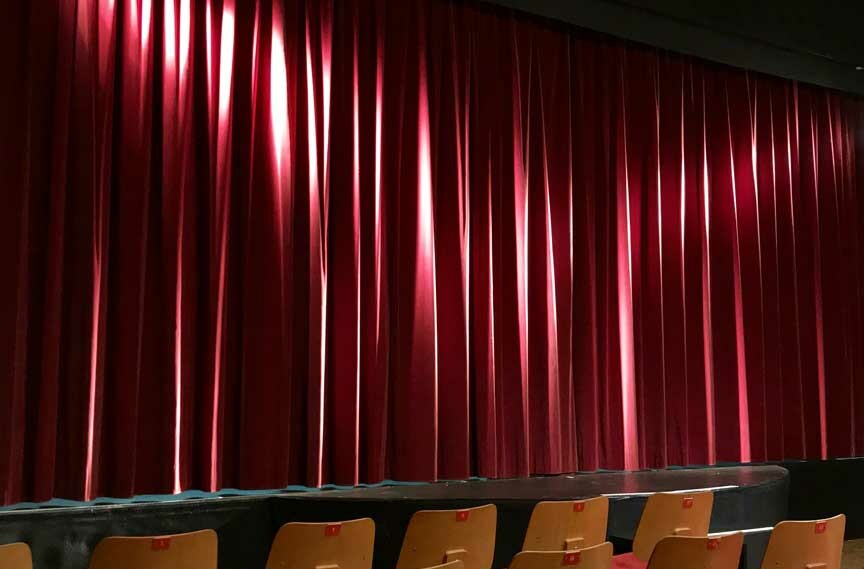 There's nothing like a little live entertainment to put some zing in your life. Our Woodstock VT inn has some excellent venues within easy reach. Both The Northern Stage and Lebanon Opera House leap immediately to mind. Both of which are within 30 minutes of Deer Brook Inn.
That's one of the great things about much of Vermont. No matter where you go in our fair state, you're bound to have both natural beauty and rich culture within reach. That's certainly true of the Woodstock area. Quechee Gorge and Simon Pearce, Silver Lake State Park and Saint-Gaudens, the list goes on and on.
Northern Stage
The Northern Stage is located in White River Junction, VT, just a half-hour's drive from our Woodstock VT bed and breakfast. The theater is known for its ambitious productions of both classic stage plays and musicals, as well as newer works. They also provide professional stage training for students ages 6 years old and up.
2019-20 Season
World Premiere Jordan, Brenda Withers – Oct 16 to Nov 3
The Sound Of Music, Rodgers & Hammerstein – Nov 20 to Jan 5
King Lear, William Shakespeare – Jan 22 to Feb 9
World Premiere Citrus, Celeste Jennings – Feb 26 to Mar 15
Million Dollar Quartet, Floyd Mutrux & Colin Escott – Apr 15 to May 24
The Northern Stage is located at The Barrette Center for the Arts, 74-76 Gates Street White River Junction, VT 05001. Visit the Northern Stage website for directions, tickets, and more information. You can also find them on Facebook.
Lebanon Opera House
The Lebanon Opera House is an 800 seat, performing arts center located in the Upper Connecticut River Valley. While the address is in New Hampshire, it's really just a half-hour's drive across the White River.
The historic venue was built in 1924 as a combination of city hall, community space, and vaudeville theater. From those humble beginnings, it has grown into a grand, old performing arts venue, well known for both its world-class entertainers and community-based theater performances.
Remaining 2019 Shows
Newsies Broadway Musical – Nov 1-3
Infinitus String Trio – Nov 7
Peter Yarrow & Noel Paul Stookey (of Peter, Paul and Mary) – Nov 8
Warren Miller's Timeless screening – Nov 9
Farewell Angelina – Nov 10
Comedian Bob Marley – Nov 15 & 16
Raqs Salaam Dance Theater's 15th Anniversary – Nov 23
Clara's Dream, a Nutcracker Story – Dec 14 & 15
The Christmas Revels – Dec 21-23
Visit Lebanon Opera House at 51 North Park Street, Lebanon, NH or online at lebanonoperahouse.org and Facebook.
Honorable Mention – Weston Playhouse
The Weston Playhouse is another excellent venue – and Vermont's longest-running professional theater company!
While they are located nearly a 45 minutes away in Weston, VT the drive is almost always well worth the effort. They continually bring award-winning Broadway favorites, classics, and exciting new works to the Vermont stage.
The only reason they merit an "honorable mention" here, is that their performance season, which runs from June through October, is over. That being said, one does not mention theater in our neck of the woods without thinking of the Weston Playhouse!
In the meantime, you can always get a taste for next season via their website and Facebook page.