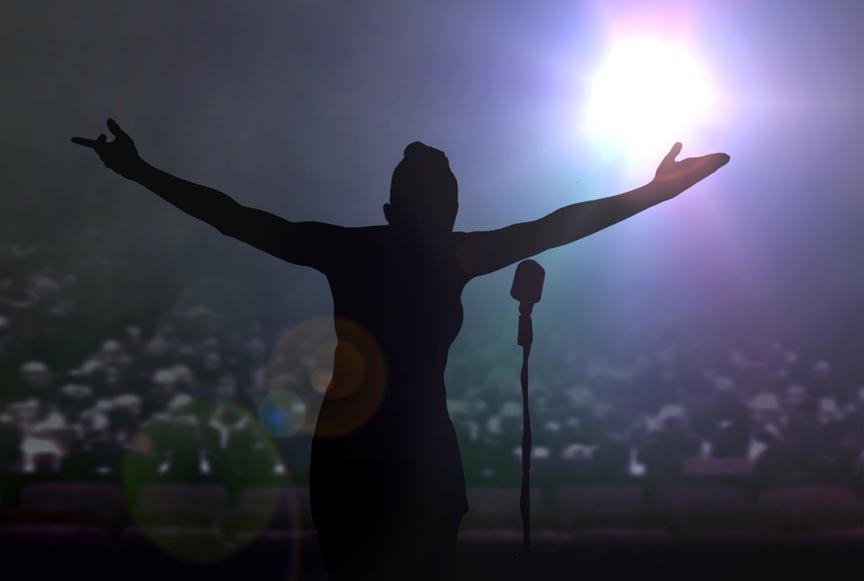 If you're a fan of live entertainment, you'll be thrilled to hear that our Woodstock, Vermont B&B is within easy distance of two celebrated theaters – The Northern Stage and Lebanon Opera House!
One of the very best things about our beautiful, little corner of Vermont is that, even though it seems quiet and remote, we're not far away from a variety of world class, live entertainment.
Northern Stage, Lebanon Opera House, and Weston Playhouse are all within easy reach of our little neck of the woods. That's a lot of high-quality, live entertainment on tap to choose from!
Whenever you're in the Woodstock area and looking for a lively performance to brighten your day, be sure to check and see what's coming up on their collective schedules.
Lebanon Opera House
51 North Park Street, Lebanon, NH
Lebanon Opera House may be in New Hampshire but don't worry! It's only a half hour's drive from our Woodstock B&B.
Lebanon Opera House is a historic, 800 seat performing arts center located in the Upper Connecticut River Valley. The opera house, itself, was built in 1924 as a combination vaudeville theater, community gathering place, and city hall. Over the years it has evolved into a premiere performing arts venue, routinely bringing world-class acts to the area.
Beyond all the big-name shows, Lebanon Opera House is also a community-based theater that is home to several area performing arts companies.
Upcoming Shows at Lebanon Opera House
Love at First Bite – November 2-3, 7pm; November 4, 3pm
Warren Miller's Face of Winter – November 9th, 7:30pm
The Logger and the Fiddler – November 10th, 7:30pm
Lucinda Williams and her band Buick 6 – November 11th, 7:30pm
Marrakech to Mumbai – November 17th, 2pm & 7:30pm
Clara's Dream, A Nutcracker Story – December 8th, 1pm & 4pm; December 9th, 3pm
Visit the Lebanon Opera House online for tickets and more information. You can also follow the Lebanon Opera House on Facebook.
Northern Stage
The Barrette Center for the Arts, 74-76 Gates Street White River Junction, VT 05001
Northern Stage is near Lebanon Opera House but is on this side of the Connecticut River, in Vermont – and only a half-hour's drive from Deer Brook Inn.
Northern Stage, now in its 22nd season, is known for its ambitious productions of new works, classics, and musicals. The company was founded in 1997 and sees an annual audience of more than 35,000 people. Northern Stage also provides professional stage training through their education program for student ages 6 and up.
Northern Stage 2018-19 Season
Oslo – September 19th through October 21st
Dear Elizabeth – October 4th through the 28th
Roald Dahl's Matilda The Musical – November 14th through January 1st, 2019
Venus Rising – January 30th through February 17th, 2019
Buyer & Cellar – February 27th through March 17th, 2019
Once – April 10th through May 19th, 2019
Be sure to visit the Northern Stage website for more information. They can also be found on Facebook.
Weston Playhouse
703 Main Street Weston, Vermont 05161
Weston Playhouse is nearly 45 minutes away from our Vermont inn but that's still a reasonable driving distance, given the caliber of their performances!
Weston Playhouse has the distinction of being Vermont's longest-running professional theatre company. They routinely bring the classics, award-winning Broadway favorites, and exciting new works to the Vermont stage.
Though the Weston Playhouse performance season ends in October, they'll be back with an entirely new season of shows come June 2019! Visit the Weston Playhouse website or visit them on Facebook for more information.
Woodstock Vermont Lodging
Whenever you find yourself in the Woodstock area, let Deer Brook Inn be your Vermont home away from home! The spacious guest rooms and suites of our Vermont Inn include en suite bathrooms, high-speed Wi-Fi, and so very much more. Our casual atmosphere will soon have you as comfortable as you are in your own home – maybe even more so! Book your stay at Deer Brook Inn today!