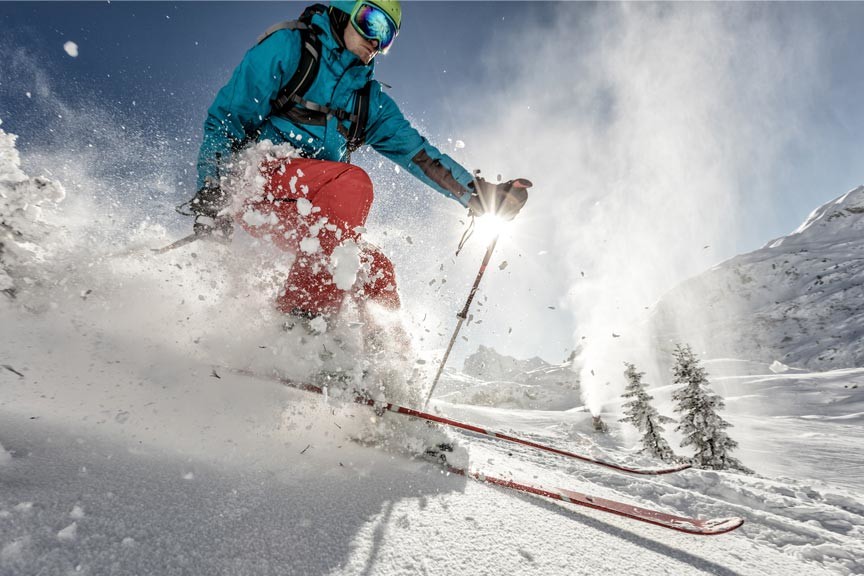 February is a great time to visit Woodstock, VT – especially if you're looking to ski. Suicide Six Ski Area is putting on a host of special events in February, including the longest running ski race in North America: The FISK Trophy Race!
It wasn't too long ago that we wrote about all the great skiing opportunities near our Woodstock, VT B&B. Each has it's own draw – but did you know that one of them has the distinction of being home to the very first ski lift in the country? It's also one of the country's oldest ski resorts: Suicide Six Ski Area!
Suicide Six opened in 1936 … two years after installing America's first rope tow, which was powered by a Model T Ford engine. A year later, in 1937, they held the first FISK Trophy Race, which has gone on to become North America's longest running ski race.
February at Suicide Six Ski Area
February is a very busy month at Suicide Six. The month is loaded with fun events –
February 2 – Snowshoe "Face Race"
4pm to 6pm
The 4th annual Snowshoe "Face Race" sees contestants huffing their way up "The Face," Suicide Six's famous black diamond trail, then back down again on the "Easy Mile" trail. The course distance equals approximately 1.5 miles, with a 600-foot vertical feet ascent. The event includes goodie bags and aprés ski music for all attendees. Prizes will be awarded for the top male and female winners and don't miss the Post Race Party at Perley's Pourhouse! More details.
February 3 – FISK Trophy Race
9am to 4pm
Come be a part of the longest running ski race in North America! This year's slalom race marks the 82nd consecutive running of the event. The FISK Trophy Race is considered a right of passage for all serious ski racers in the East. More details.
February 16 – Torchlight Parade & Dance
5pm to 8pm
Celebrate winter with the annual Presdent's Day Torchlight Parade, held shortly after sunset and including dancing in the lodge.
February 23 – A-BERM-Ham's Fat Bike Slalom
1pm to 5pm
A-BERM-Ham's Fat Bike Slalom is unlike any other fat bike banked slalom race! The quarter-mile, downhill course is built specifically for shredding, with berms and features to challenge everyone! Men's and Ladies Open and Masters divisions, and Youth and Grom categories. Didn't bring your bike? Rent one from Suicide Six! The event also includes demos, gear, food, live entertainment and a beer garden. More details.
Just Up The Road in Pomfret, VT
Best of all, Suicide Six Ski Area is just a hop, skip, and a jump (aka: less than 10 miles) away from our Woodstock VT bed and breakfast, Deer Brook Inn.
Book your stay in one of our 5 guestrooms and enjoy the best in comfort and hospitality that the area has to offer. And just wait 'til you get a taste of our delicious breakfasts!