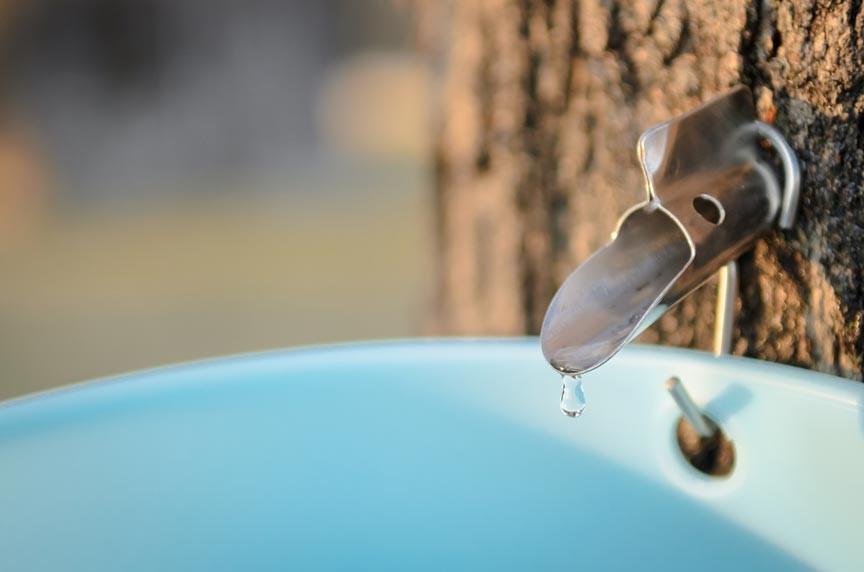 March is the month of maple and Vermont is celebrating it this year with the Maple Open House Weekend – March 24th and 25th, 2018. Visit Vermont's sugarhouses, learn the maple harvest process, and enjoy snacks and samples of pure, delicious, Vermont maple.
Every year, as we move towards spring and the days get warmer, the sap of the sugar maples begins to flow. Maple sugaring time! Taps driven into the trees begin to fill the buckets that hang from them. After that, it is only a matter of time before the sugar houses begin processing the sap and the delectable scent of maple fills the air. Mmmmmmmmmmm.
Vermont is the country's leading producer of maple syrup, producing 40% of the nation's supply. Our maple sugaring season typically runs from late February to April. Vermont celebrates the harvest every year with various events. Many local farms and communities have their own traditions and festivals throughout the season.
One of the bigger events, held statewide, is the Vermont Maple Open House Weekend.
Read the rest of this page »