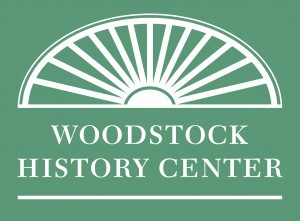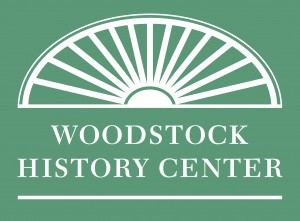 The Woodstock History Center will play an active role during the upcoming Wassail Weekend – but visitors to the area should stop by the center no matter what time of year!
Woodstock, Vermont has a colorful and fascinating history and you can discover it in depth at the Woodstock History Center. The Woodstock History Center includes the Dana House Museum, a research library, a photograph/document archive, and an heirloom perennial garden.
A visit to the Woodstock History Center museum will take you back in time when you step through the front door. The first floor replicates the home of a nineteenth-century village merchant. You'll marvel at the kitchen's original bee-hive oven and the furnishings in the Victorian and Federal-style parlors.
Upstairs you'll find a complete, nineteenth-century bedroom and four exhibit areas. The exhibits focus on period fans and fashion accessories, clothing, musical instruments, toys, and the creation of textiles. Throughout the museum, you'll find paintings by folk artist Thomas Ware, antique silver serving sets, locally-made furniture, and much more.
One current and popular exhibit is "Love in Woodstock: 250 years of Wedding Gowns." Over twenty wedding gowns, from the 1780's to the today, are on display. The exhibit also includes wedding accessories and even undergarments. Visitors can sketch their own gown designs, compare their waists to those of the gowns, and even try on hoop skirts and panniers!
The Woodstock History Center presents many programs and special events during the year. Guests enjoy cemetery tours, an Old Time Fair, concerts, ice-cream socials, and lectures on a wide variety of subjects.
For the Woodstock Wassail Weekend, the Woodstock History Center is hosting three events:
Holiday Open House – Dec 9, 5pm to 7pm
Come view wassail-themed exhibits while enjoying Celtic harp music, hot cider, and goodies. You can also bid in the silent auction!
Wassail Exhibit – Dec 10, 9:30am to 2pm
The fun continues – wassail-themed exhibits, hot cider, seasonal goodies, and a silent auction.
History Of Christmas Traditions – Dec 11, 2pm
Come listen and see as Ken Turino illuminates the habits and traditions of one of the America's most beloved holidays.
Woodstock History Center
26 Elm Street, Woodstock, VT 05091
Museum Hours (May 28th through October 16th): Wednesdays through Saturdays, 1pm to 5pm and Sundays, 11am to 4pm
For more information: woodstockhistorical.org and on Facebook
Woodstock History Center Lodging
Whenever you're in Woodstock, VT let Deer Brook be your home away from home! Deer Brook Inn's historic, 1820's farmhouse offers 4 guest rooms to choose from. We pride ourselves in providing you an unobtrusive, at-home feeling with personable hospitality – a great place to just relax and let your hair down in! Reserve your room now at Deer Brook Inn!