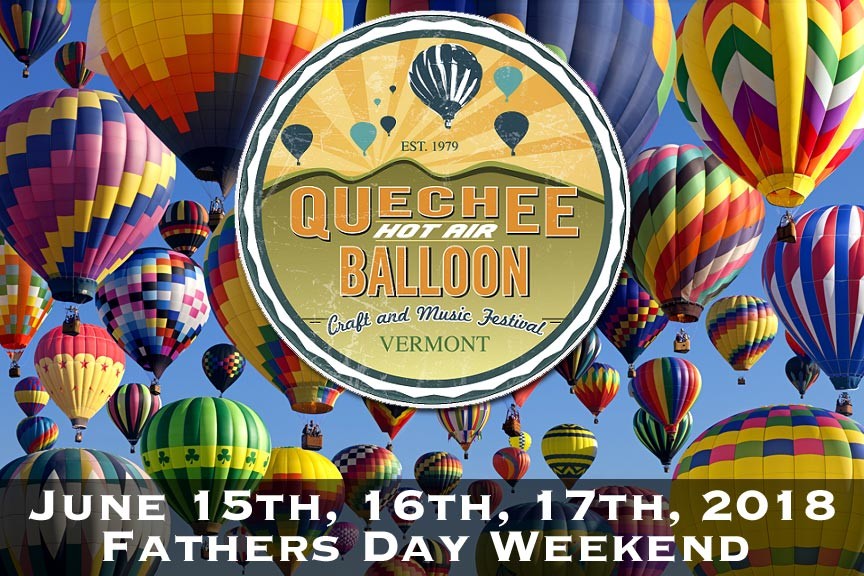 It's up, up, and away at the 39th Annual Quechee Hot Air Balloon Festival! June 15th, 16th, and 17th at the Quechee Village Green in Quechee, Vermont!
It's almost Quechee Hot Air Balloon Festival time again! If you've never been, this annual festival fills the skies over Quechee with colorful hot air balloons. We've all seen the occasional hot air balloon up in the air but there's a BIG difference between seeing one or two hot air balloons up in the air versus 20!
That's right – up to 20 hot air balloons will be at the festival! The balloons have five flights scheduled to occur throughout the festival weekend, including daily morning and evening ascensions. Further, each evening is set to feature a Balloon Glow (weather permitting).
Read the rest of this page »