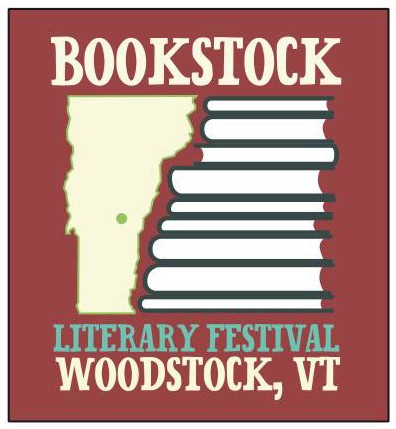 Bookstock Literary Festival is three days of workshops, readings, book sales, live entertainment, and much more! July 28 – 30, 2017 in Woodstock, Vermont.
The 9th annual Bookstock Literary Festival once again brings a host of poets, novelists, historians, journalists, memoirists, and other writers to our historic village for a weekend of literary appreciation. Nationally recognized authors will give presentations, workshops, and readings throughout the event.
The list of participating writers for 2017 reads like a who's who of the literary world. Poets Benjamin Aleshire, Laura Foley, Pamela Harrison, April Ossmann, and Elizabeth Powell will be on hand. So, too will fiction writers Jean Hanff Korenlitz and Roland Merullo. Nonfiction writers Jabari Asim, Bruce Coffin, and Sarah Prager will also be in attendance – but that's hardly the full compliment!
Read the rest of this page »