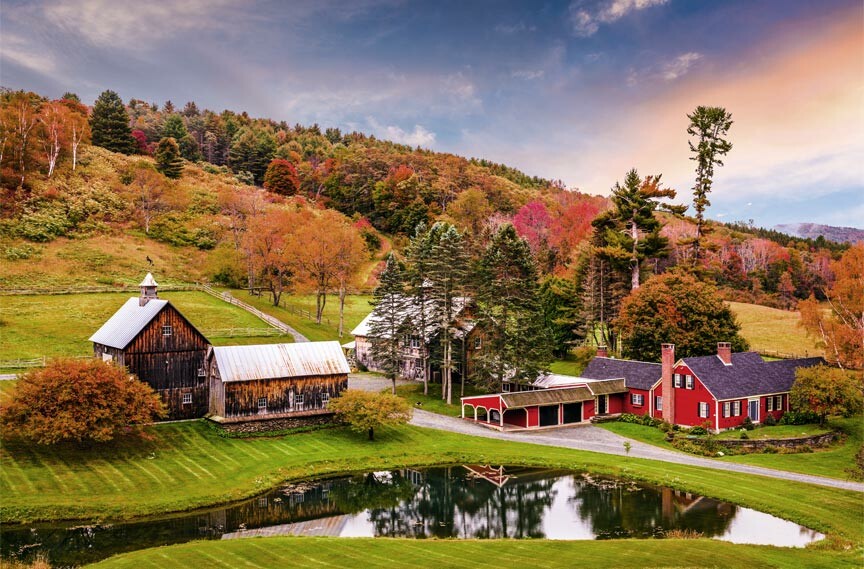 Between the harvest season, Oktoberfest, and Halloween, early autumn always sees a lot of events in Woodstock, VT. If you're looking to soak up some fun, local color during your Vermont vacation, fall is a great season to do it in!
Summer is officially over and autumn's golden paintbrush is busy doing its best to further enhance Vermont's already gorgeous scenery. The first half of October is peak fall foliage time here in the Woodstock area. Add in local harvest festivals, Oktoberfest, and Halloween and you can see why some say fall is one of the best times to visit Vermont!
Fall Events in Woodstock, VT
VINS Forest Canopy Walk – Grand Opening
October 12, 10am-5pm
Take a walk through the treetops of a wild forest at the Vermont Institute of Natural Science. There's no need for ladders or stairs. Just walk along the level boardwalk as the ground drops away beneath you and suddenly you're 65 feet up in the forest canopy, eye-to-eye with birds, squirrels, and more! Celebrate this brand new exhibit's inaugural day. Ribbon Cutting Ceremony at 10am.
Annual Billings Farm & Museum Harvest Festival
Oct 12-13, 10am to 5pm
Head out to historic Billings Farm for a traditional Vermont harvest celebration! Come experience a husking bee and barn dance with cider pressing, root vegetable harvesting, "putting food by" and more. Hot spiced cider and doughnuts, too! Read more.
Oktoberfast Weekend at Suicide Six Bike Park
October 12-13, All Day
Oktoberfast Weekend is Suicide Six's way of closing out their biking season. The event includes a Downhill FUN Race on Saturday, an Enduro Event with 5 timed sections on Sunday, plus an award ceremony with food and drink both days. Learn more.
Life & Death Tour at Billings Farm & Museum
October 26, 2pm-4pm, 5pm-7pm | October 31, 2pm-4pm
on a Billings Farm Life & Death Tour! Billings Farm tour guides will share tales of the people who lived and died on the historic farm and estate. You'll also learn about Victorian-era superstitions, death, and mourning traditions through artifacts and stories. Have a spooky good time and learn something along the way! Reservations recommended.
Just Outside Woodstock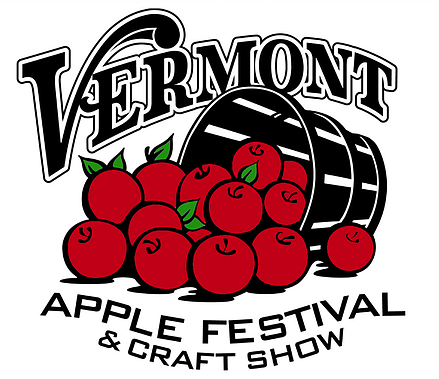 37th Annual Vermont Apple Festival and Craft Show
October 12, 9am-4pm
Though the Vermont Apple Fest and Craft Show is held in Springfield, not Woodstock, it's not that far from our Woodstock VT inn. Artisans from all over Vermont, New Hampshire, Massachusetts, and Pennsylvania come with their finest handcrafted items. The festival features live music, pony rides, apple cider making, kids' races, 50/50 Raffle, a pie baking contest, pie eating contest, and much more.
Still looking for something to do? Make your own fun with a Covered Bridges/Fall Foliage tour!
Fall Foliage Driving Tours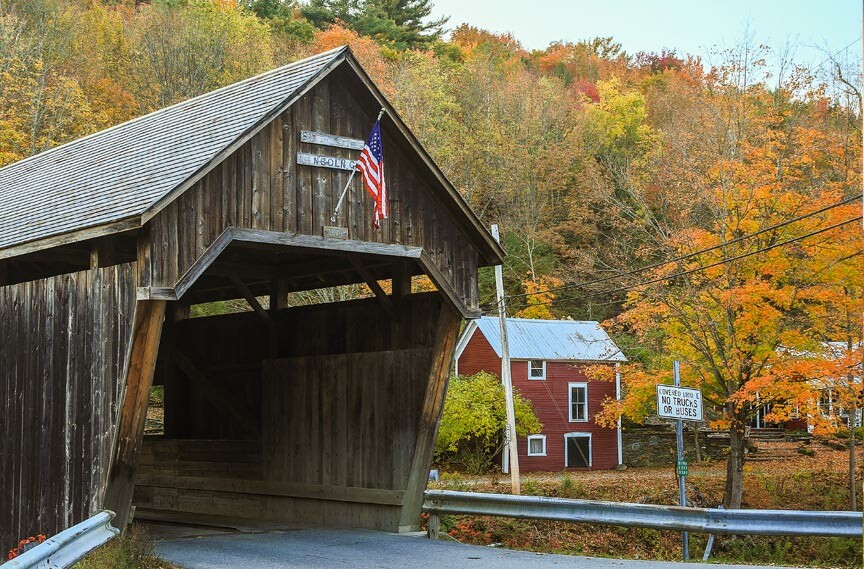 One great way to get out and see the Woodstock area's amazing fall colors is on a covered bridges driving tour.
Vermont is known for its covered bridges and Deer Brook Inn, our Woodstock VT bed and breakfast, is surrounded by them. There are seven in the immediate area, including two right here in town. Consequently, Deer Brook Inn makes the perfect home base for any Vermont covered bridges or fall foliage tours.
Read more about touring covered bridges in the Woodstock, VT area. If you're interested in our Vermont inn's List of Favorite Driving Tours, be sure to check with the Innkeeper.