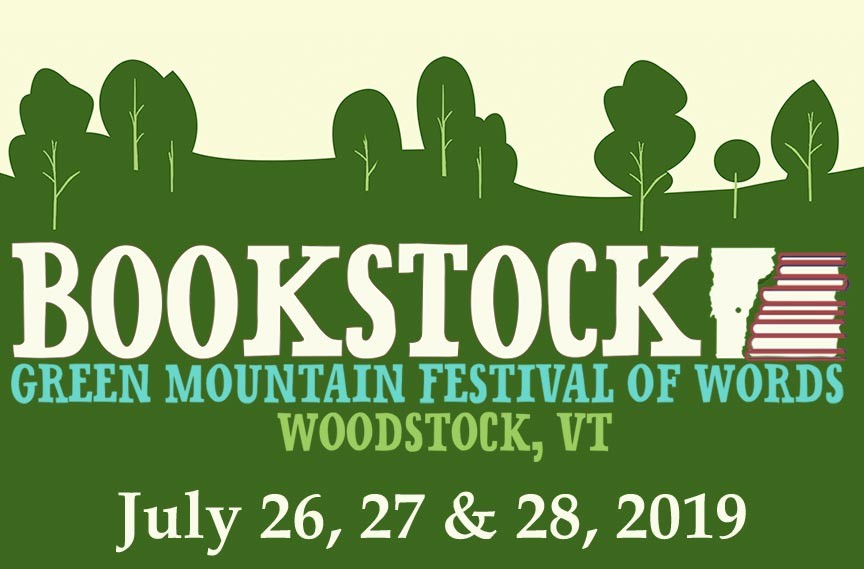 Bookstock, "The Green Mountain Festival of Words," is the Woodstock, VT's annual, summer literary festival. The event serves up features more than forty authors and poets of all genres – not to mention book fairs, workshops, and other special events in and around Woodstock village. July 26, 27, & 28, 2019.
Bibliophiles, wordsmiths, poets, and artists alike will find plenty to love at the 11th annual Bookstock Literary Festival. The annual three-day event swells the village with thousands of visitors and special guests. Including lots of best-selling and beloved authors.
Special Guests
A host of nationally and regionally celebrated authors are on the schedule for presentations, workshops, and readings on all three days of the festival.
Like who, you ask?
How about poet laureate of Vermont Chard deNiord, author and Former Governor of Vermont Madeleine Kunin, and "In The Wild" cartoonist Ed Koren, for a start? That's just 3 of the more than 40 authors, poets, and other literary luminaries who will be in attendance at Bookstock 2019.
Read the rest of this page »