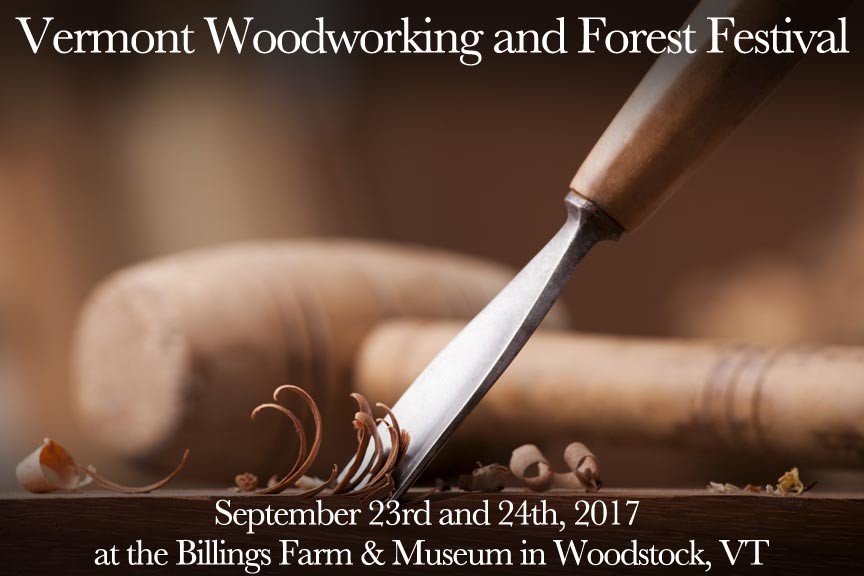 The Vermont Woodworking and Forest Festival is an annual opportunity to shop for handmade furniture and other wood products with live music, demonstrations, and good local food. September 23rd and 24th, 2017 at the Billings Farm & Museum.
The annual Vermont Woodworking and Forest Festival combines the beauty of handmade wood items with the wonder of the natural world. Not only will you be able to meet Vermont wood artisans while shopping for unique, handcrafted items, you'll also enjoy forest tours, hands-on activities, and more.
Vendors will be on hand both days with their one-of-a-kind items. Wood carvings, cutting boards, turned bowls, jewelry, puzzles, boxes, toys, furniture and so much more! You'll also witness modern and traditional lathe turning techniques by professional wood turners. The festival is a great chance to get an early start on your holiday shopping.
Read the rest of this page »