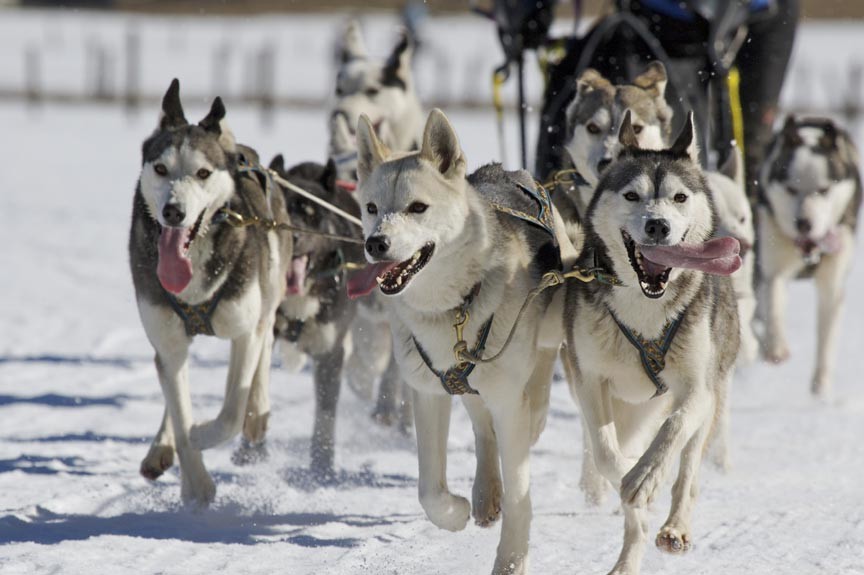 If you love dogs, snow, and the great outdoors, then you'll have the experience of a lifetime on a Vermont dog sled adventure!
Last post, we talked about the all the amazing Vermont skiing opportunities. This time around, we're here to tell you that skiing isn't the only way to get out into Vermont's winter wonderland. Not by a long shot!
Along with skiing, Vermont also offers many opportunities for snowshoeing, ice skating, sledding, sleigh rides, and fatbiking. One last winter sport that you don't hear a lot about – but that is an amazing experience – is dog sledding.
Hearing "dog sled," one's mind tends to go to Alaska's legendary Iditarod race. That, or perhaps to an abstract vision of some lone trapper mushing dogs through a blizzard in the frozen north. Wouldn't it be great if, from now on when you hear "dog sled," you could think of your own experience aboard one?
What many folks don't realize is, you don't have to go to Alaska or back in time to enjoy a dog sledding experience. In fact, Vermont is home to a number of dog sled tour companies, including one quite near our Woodstock VT B&B!
Read the rest of this page »