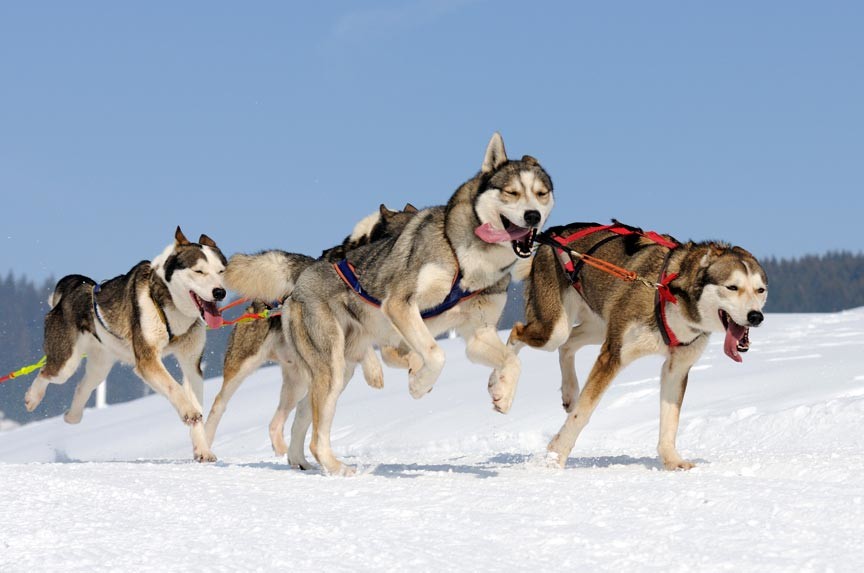 Looking for something to new to do this winter that's a little out of the ordinary? How about a Vermont dogsledding adventure!
Our recent post about all the great winter sports opportunities in the Woodstock area focused primarily on skiing. Down near the bottom, however, we mentioned a less-typical winter pastime: dogsledding!
Dogsledding is an iconic mode of travel for most of us. Something from the past, located in history and the great white wilderness to the North. We've heard of the Iditarod and maybe even follow it each year. But how many of us can say we've experienced a dog sled ride or even realize we could?
The good news is that you don't have to go all the way to Nome, Alaska to experience the thrill of dog sledding. Vermont is home to a number of dog sled tour providers but the one closest to us is Braeburn Siberians. Braeburn Siberians is located just 35 minutes away, in Windsor, VT.
Read the rest of this page »