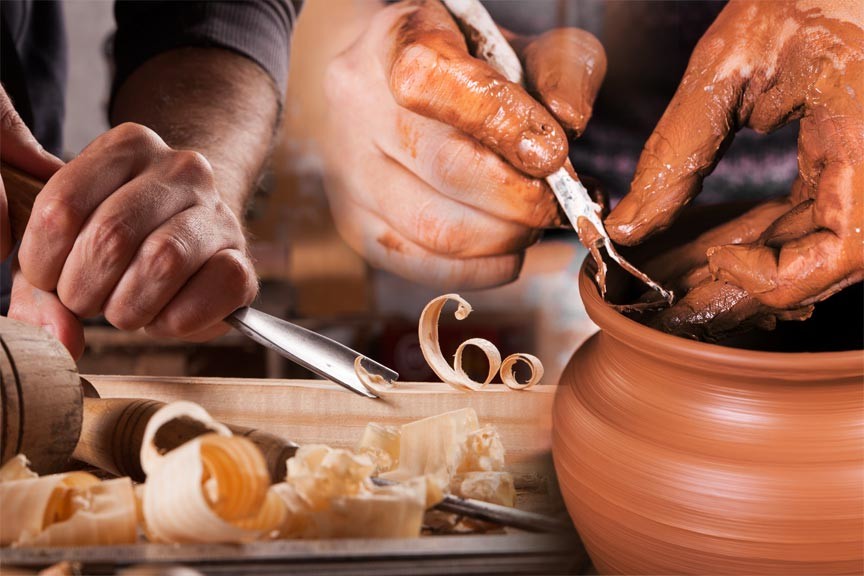 ShackletonThomas is a Vermont based company specializing in artisanal home furnishings collected by such luminaries as Arnold Schwarzenegger and Kofi Annan. Their Workshop Store, located at the historic Bridgewater Mill in Bridgewater, VT, is always worth a visit!
We've told you about The Mill at Simon Pearce – but that's not the only iconic showroom in the Woodstock area.
The ShackletonThomas Workshop Store in Bridgewater, VT is housed in the picturesque, 180-year-old Bridgewater Mill. Inside, you will find showroom, Furniture Workshop, and Pottery Studio. Visitors can peruse the exquisite offerings in the showroom as well as watch pieces being handcrafted to life through the windows of the workshop.
ShackletonThomas specializes in making fine handmade furniture, pottery, and accessories the old fashioned way: one by one and with extensive handcrafting. They are one of the few companies of this size in the country that still manufactures goods this way. ShackletonThomas has committed itself to preserving handcrafting traditions out of love and a fear that we are losing our ability to work with our hands.
Read the rest of this page »