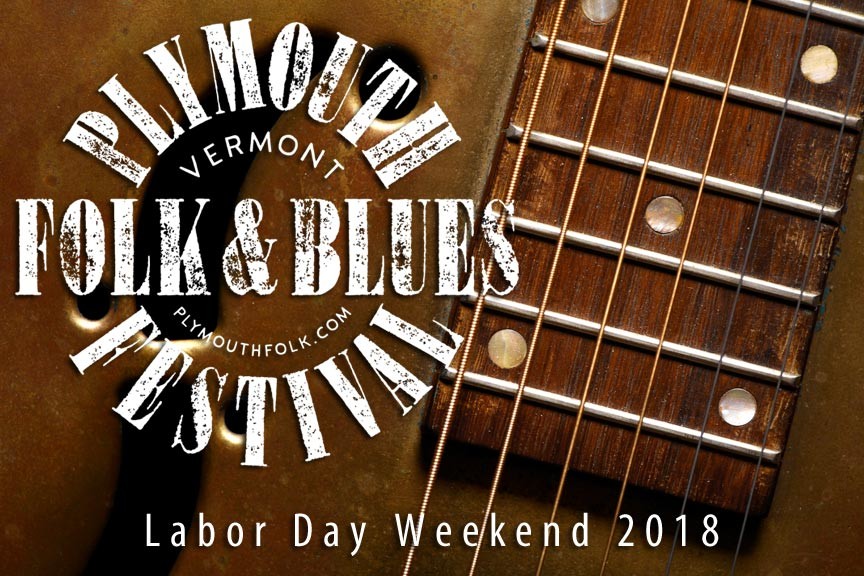 Plymouth Folk and Blues Festival 2018, at the President Calvin Coolidge State Historic Site in Plymouth, VT is coming up! Labor Day Weekend, September 1st and 2nd, 2018.
The Plymouth Folk and Blues Festival is an annual, two-day series of concerts held each year on Labor Day weekend. The event is free to attend and held in the open air on the grounds of the President Calvin Coolidge Historic Site.
2018 marks the 14th year for the festival and, once again, the lineup includes a selection of both regional and national performers.
This year will see Julia Mark, Seth Adam, Cricket Blue, Alice Howe, and Dan Weber. Jay Ottaway and the Ramble return this year both as performers at the festival and as hosts of the Saturday Night Jam Session in Bridgewater, VT.
Read the rest of this page »