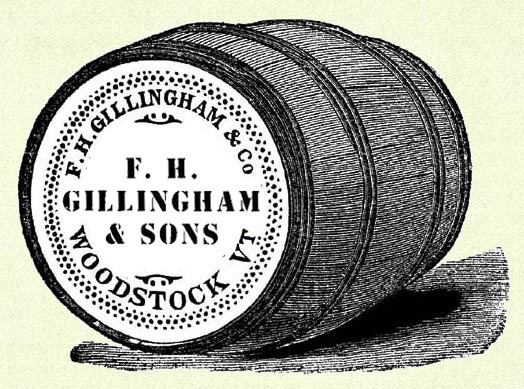 Woodstock, VT's F. H. Gillingham & Sons celebrates their 131st anniversary this year. This makes them one of Vermont's oldest general stores still under management by the same family! Take a step back in time with a visit to this wonderful, historic store!
Vermont is lucky in that it has a number of contenders for "oldest general store in Vermont," many still managed by descendants of the original owner. That's certainly the case here in Woodstock. F. H. Gillingham & Sons has been operating downtown since it opened in 1886! The family that started the business still owns it. Best of all, the store still retains much of its late 19th/early 20th century feel.
F. H. Gillingham & Sons is located in its original building at 16 Elm Street, here in Woodstock, VT. The business is part general store, part history museum. Entering the store is like stepping back in time, complete with creaking, wooden floorboards worn smooth and dark by over 100 years of customers and clerks.
Read the rest of this page »