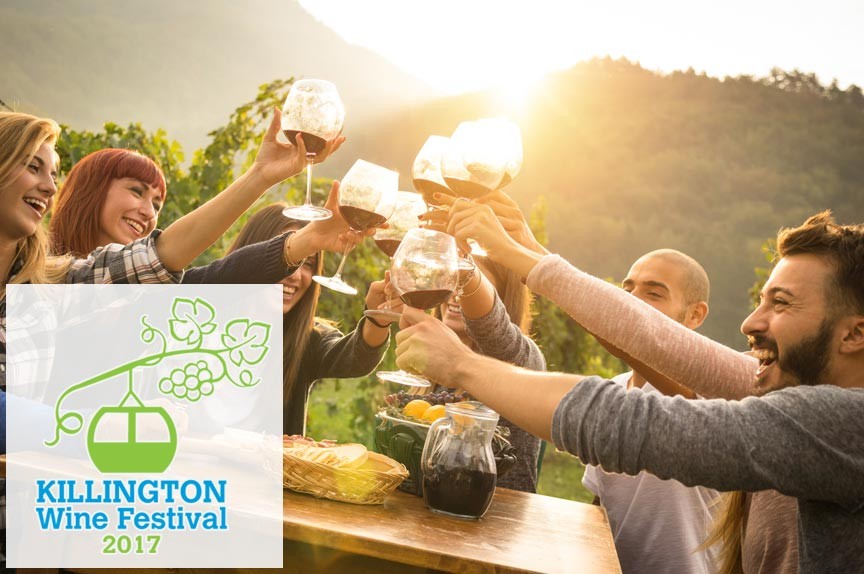 The 16th annual Killington Wine Festival Weekend is just weeks away. If you enjoy fine wine and the beautiful scenery of Vermont's Green Mountains, you won't want to miss it! Wine tastings, pairing dinners, concerts, and more: July 14th through the 16th, 2017.
The Killington Wine Festival Weekend has become one of the Woodstock region's annual traditions. The event is held each year atop Killington Peak, one of Vermont's tallest mountains. It's also home to Killington Ski Resort, the largest ski and mountain bike resort on the east coast.
Attendees to the event enjoy fine wines from around the world, as well as Vermont-made spirits and specialty foods. 30+ wineries and wine suppliers will be on hand with wines ranging from crisp, light whites to deep, full-bodied reds – and everything in between!
Read the rest of this page »