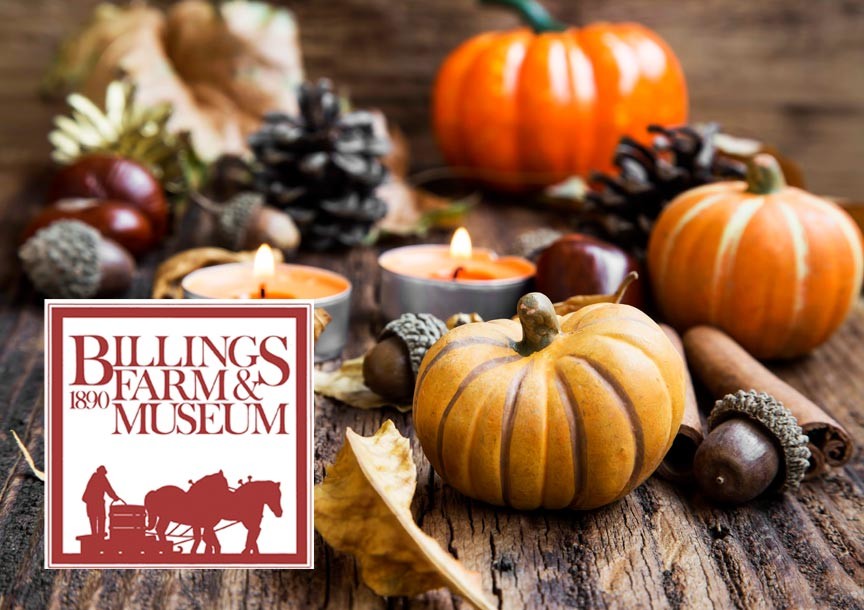 Are you going to be in the Woodstock area this Thanksgiving? If so, you should take the opportunity to experience an 1890's Thanksgiving at Billings Farm and Museum. Thanksgiving weekend, November 25th through the 27th, 2017, 10am to 4pm.
The Billings Farm and Museum, in Woodstock, Vermont, is both a working dairy farm and a historic house museum. The farm is surrounded by more than 200 acres of cropland and the Mount Tom forest, yet is just a short stroll from Woodstock village center. The historic farm, established in 1871, continues a century-long tradition of agricultural excellence.
Billings Farm is known for its prize-winning Jersey cows, draft horses, Southdown sheep, and delicious, 100% raw-milk cheddar cheese. The facility focuses on rural life, work, and land stewardship based on the traditions and values of the 19th century. A visit is the ideal way to experience both the spirit of rural Vermont and what life was like in the 1890's.
Read the rest of this page »