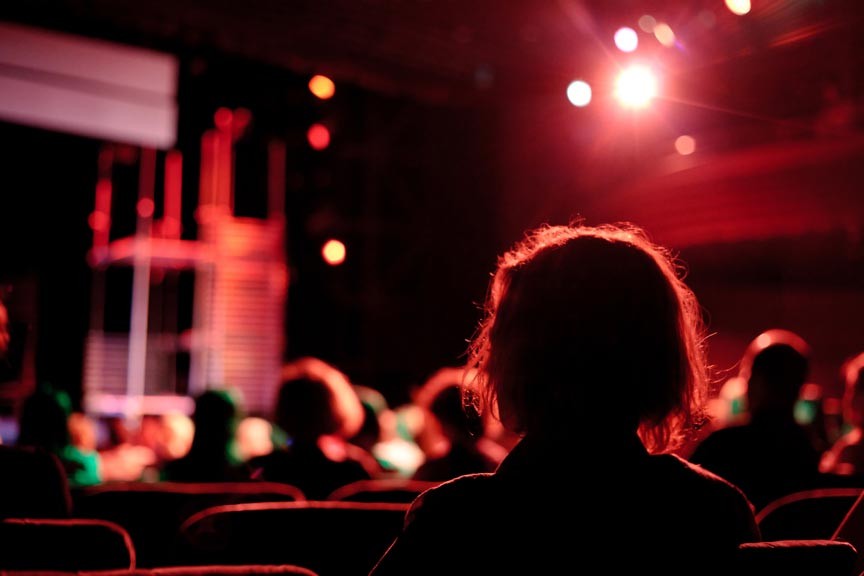 Come see what's in store for the 2017 season on the Northern Stage At The Barrette Center for the Arts in White River Junction, VT!
We're very lucky to be in such a beautiful part of Vermont. There's always so much to do and see in the the Woodstock area, no matter the time of year. Skiing, hiking, shopping, dining, sight-seeing, and more are at your fingertips when you visit.
One attraction that's been drawing crowds to the area is the Northern Stage at The Barrette Center for the Arts in White River Junction. The new facility opened in October, 2015 and the 2016/2017 season marks the company's 20th anniversary.
If you've not had an opportunity to see their new digs or are just a fan of excellent stage productions, you owe it to yourself to check them out.
Northern Stage 2017 Schedule
Trick or Treat – January 18th through February 5th
The world premiere of Jack Neary's new play is a roller-coaster ride of suspense. The play, starring NYPD Blue's Gordon Clapp and directed by Carol Dunne, brilliantly skewers a family in crisis on Halloween. A distraught husband, a nosy neighbor, and a dark secret set the wheels in motion for a night of confrontation, mystery, and relentless suspense. An optional, 20-minute post show conversation with the company follows the performances January 24th through February 4th.
Last of the Red Hot Lovers – February 15th through March 5th
Neil Simon's classic comedy follows a long-married, 47-year-old restaurant owner as he tries to have one last fling. The play is a side-splitting look at an everyman whose attempts to sin just can't seem to get off the ground.
Grounded March 15th through April 2nd
Grounded is a fiercely relevant one-woman show exploring the moral and psychological consequences of America's transition to drone warfare. After years of soaring through Iraqi skies, an F-16 pilot's unplanned pregnancy triggers a mandatory reassignment. Now she's piloting drones in the same skies she was forced to abandon.
Mamma Mia! – April 19th through May 21st
Shortly before her wedding, a young woman swipes her mother's diary in the hopes of finding the name of her father. When she discovers three possible candidates, she decides to invite them all. The music of ABBA hits the stage in this sunny tale that has delighted over 50 million people worldwide.
Northern Stage
The Barrette Center for the Arts
74-76 Gates Street White River Junction, VT 05001
Be sure to visit northernstage.org for more information.
Northern Stage Lodging
No matter what brings you to our neck of the woods, consider a stay at Deer Brook Inn! Our Vermont B&B is a charming and historic with 4 spacious guest rooms and suites conveniently located in Woodstock, VT. Book your room at Deer Brook Inn today!